Instead of sending your old working electronics to recycling to be crushed into raw materials, consider it for repurposing. Computers manufactured with 64 bit processors are best suited for repurposing.
We also will take DVD's, CD's and software install disks necessary to refurbish these machines. Currently we are not set up for collecting CRT monitors or printers. For a nominal fee, we can also help in decommissioning your old computer, provide upgrading and repair services.
To find out more about this venture or arranging for pickup, please feel free to call or email.
Telephone: (347) 690-5670
Email: nycrecycleme@gmail.com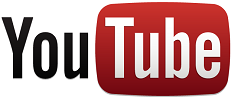 http://www.youtube.com/user/nycRecycleMeTV

http://nycrecycleme.blogspot.com/

For additional information: 347-690-5670