3D Printed Plastic Fan to Heatsink Bracket
All parts used in this project were recycled from discarded computers except for the green plastic bracket, which was 3D printed. The cooling fan from a Dell Optiplex was used because of the power connecter.
The initial design was done using
Sketchup
.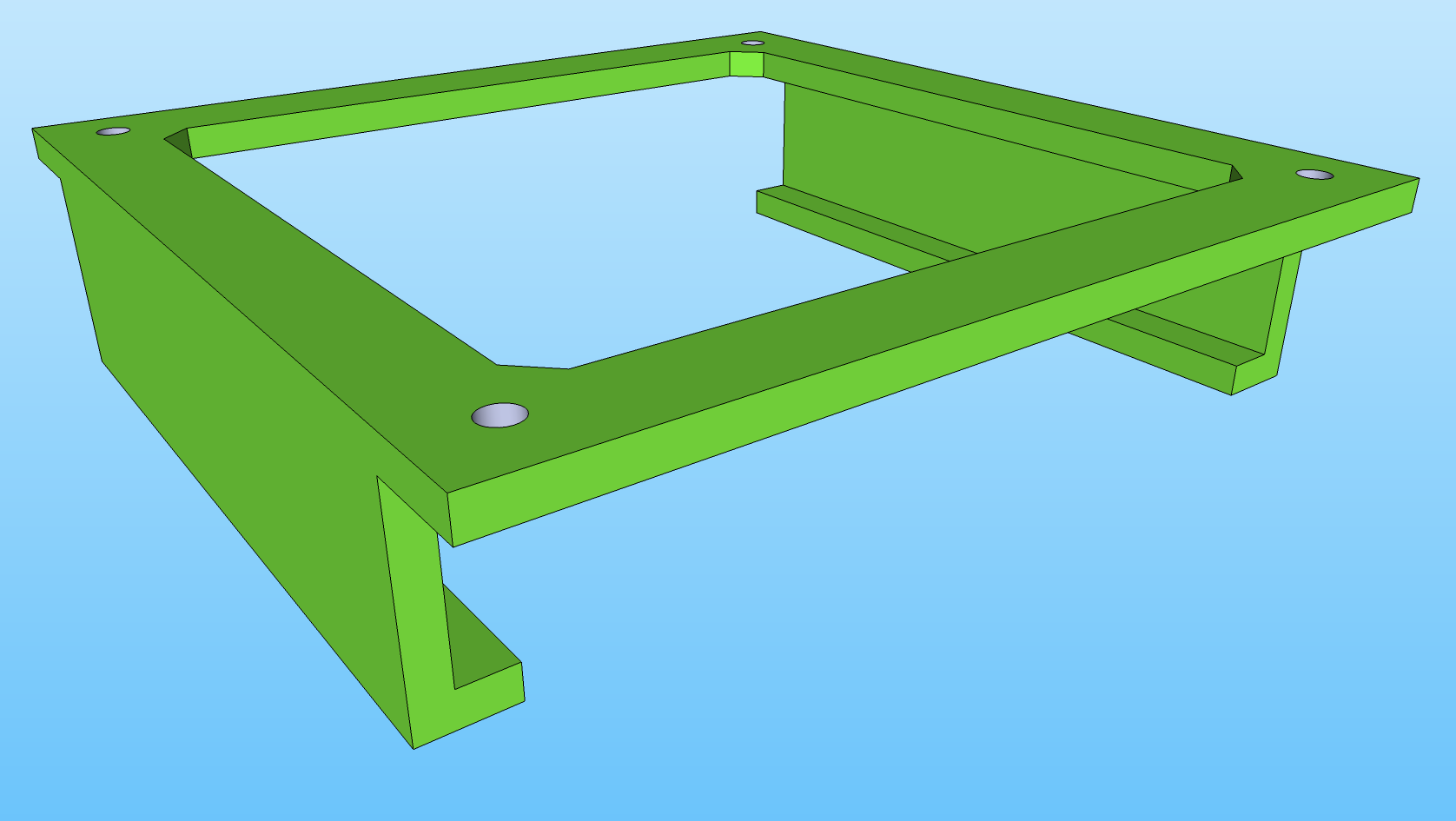 The final part, a simplified design was modeled for printing using
TinkerCad
. Sketchup has an STL plug-in but was not used for this project.
The plastic bracket was printed on a 3D printer. The size 3 3/4" x 3 3/4" x 1" tall.
A heatsink was salvaged from a discarded computer.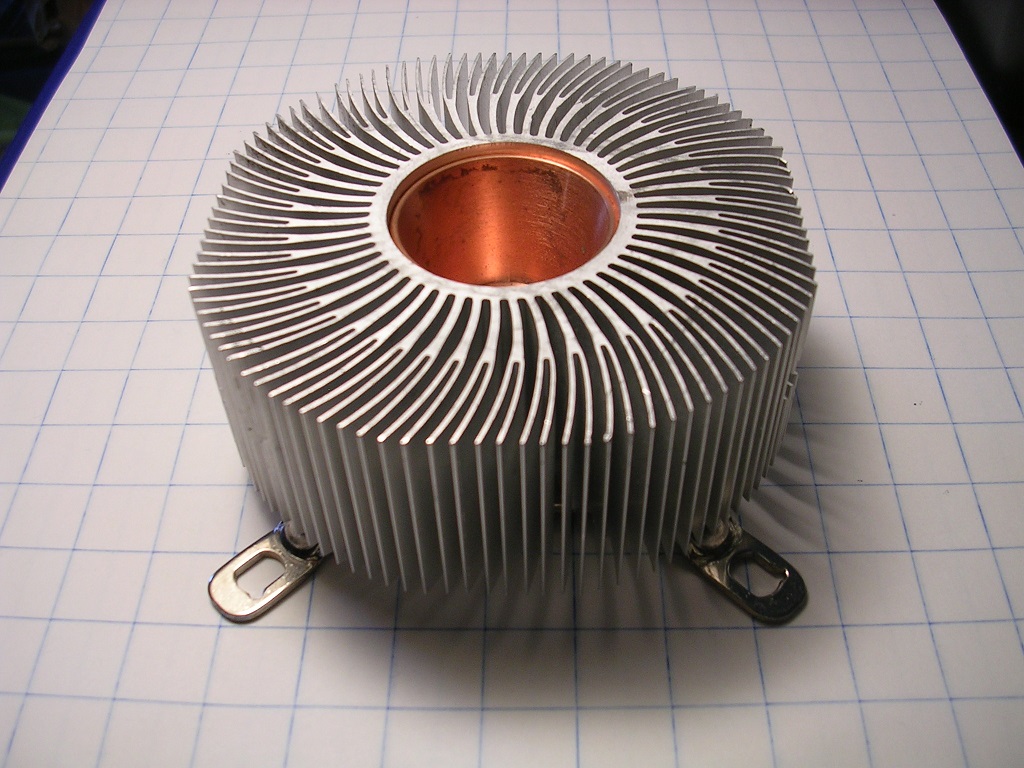 The 3D printed part was fitted to the heatsink.
The fan was attached with screws.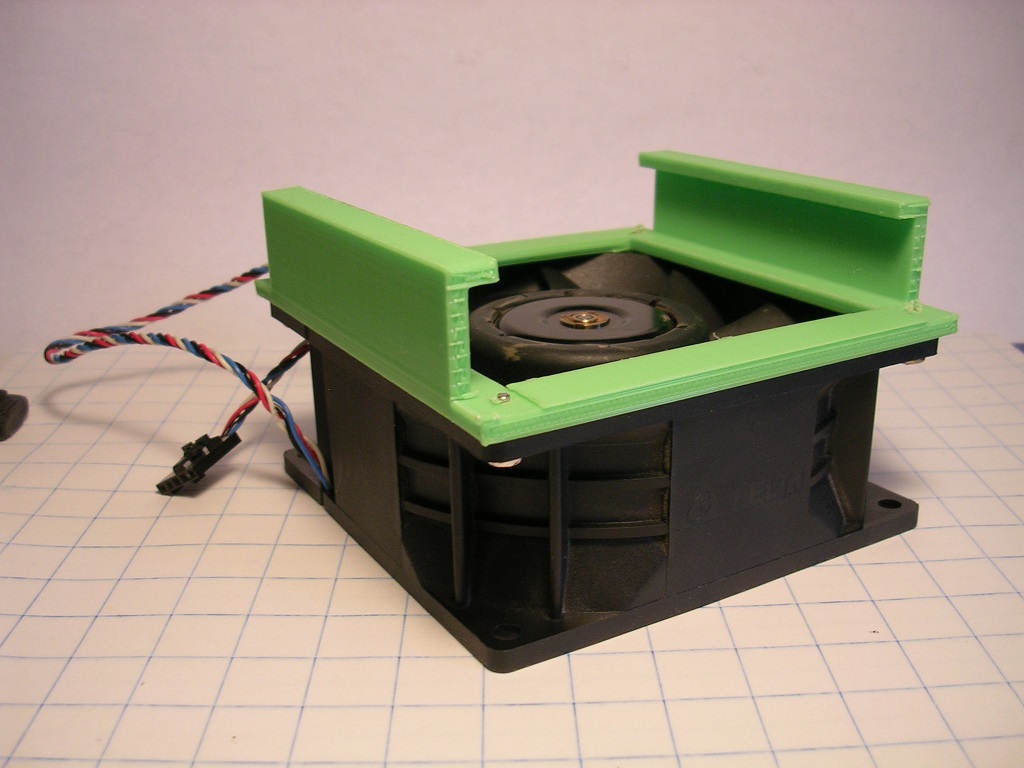 The final configuration with fan on top.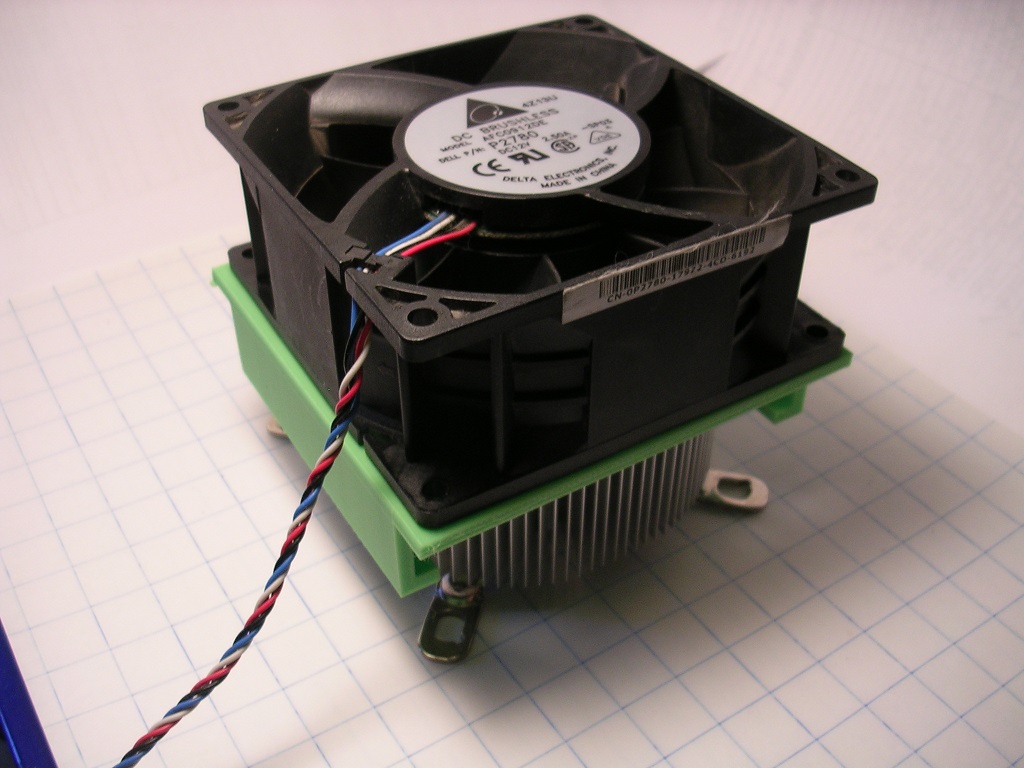 The assembled component inside the computer.